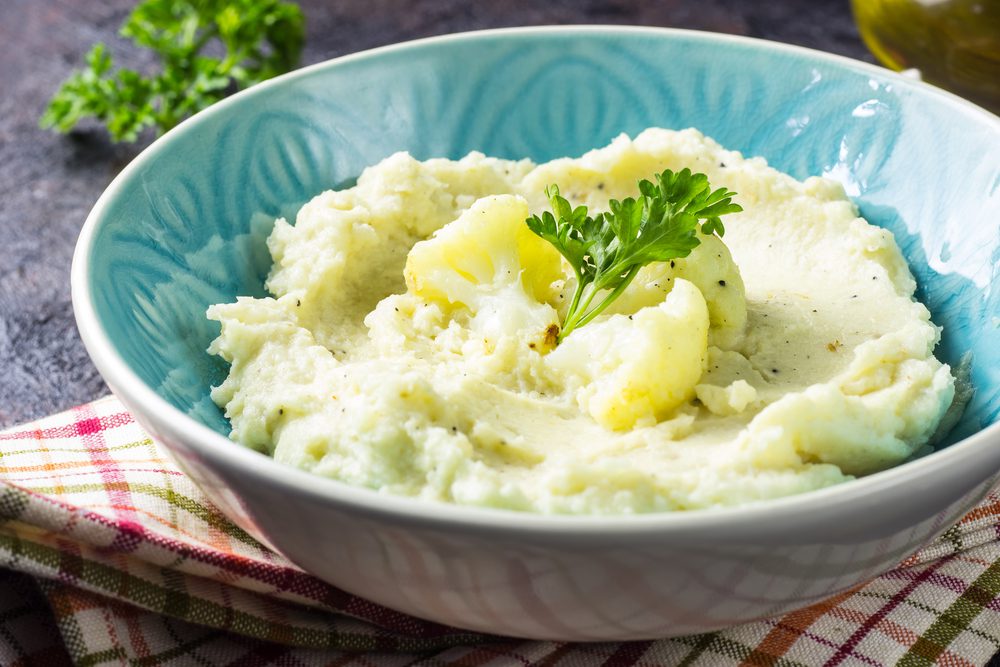 02 Nov

SIMPLE AND DELICIOUS MASHED CAULIFLOWER

Total Time 19 min
Prep 12 min, Cook 7 min
Servings 4

Thanksgiving is just around the corner! This dish is just as tasty as mashed potatoes but a fraction of the carbs and calories! Its also so simple to prepare.

.
Ingredients
1 medium head of cauliflower
Salt and pepper
1/4 cup of any combination of 2 % milk
Optional flavorings: minced garlic (a clove or two); garlic powder (1/2 to 1 teaspoon); grated cheese such as Parmesan
Preparation
Chop up the cauliflower head into pieces. Microwave or steam it until it's tender.
Place cauliflower in a food processor and blend until smooth and creamy; season with a dash of salt and pepper. Taste before adding any butter because it may not need it!
If using any additional flavorings add to food processor and pulse until mixed.