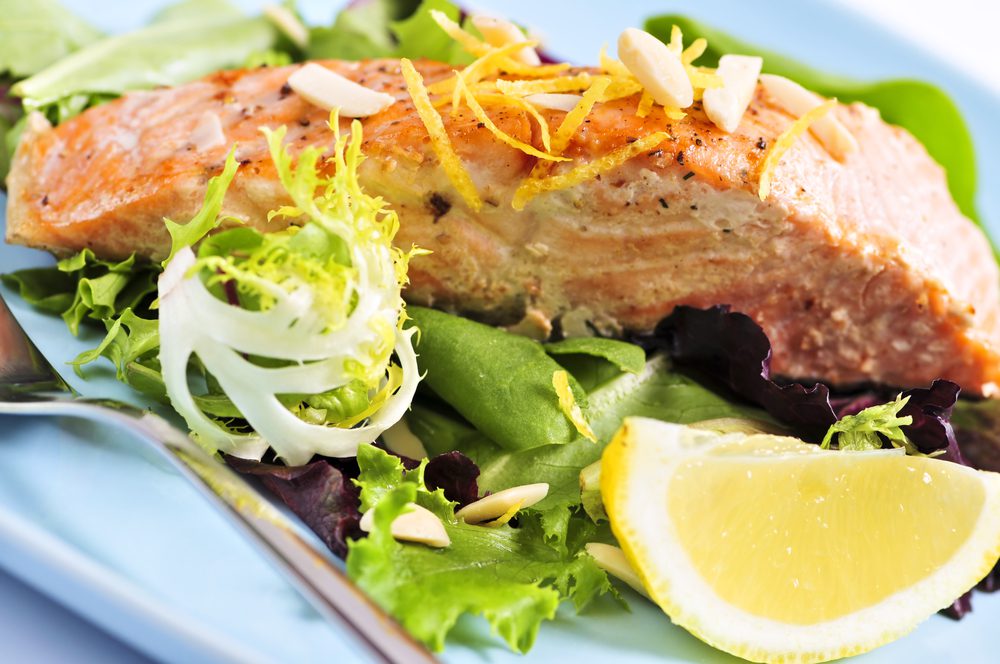 09 Jul

POACHED SALMON OVER POWER GREENS

 Ingredients:

5 ounces of raw salmon
4 cups power greens (1 bag)
1 tsp butter
1 chopped leek
sprinkle of dill
parsley
4 ounces of vegetable broth
Pinch of salt

Directions:

1.       In a shallow pan, place the fish over the leek, dill and parsley.

2.       add a few ounces of vegetable broth.

3.       Cover loosely and gently simmer on the stove.

4.       Simmer four to six minutes covered.

5.       At the same time use a stickless pan on another burner and turn to medium heat

6.       Coat the pan with butter, add greens and a pinch of salt

7.       Cover for 2 minutes then uncover, stir and place on plate

8.       Place salmon over bed of greens

9.       Poaching time will vary with the amount of fish being poached and the thickness.