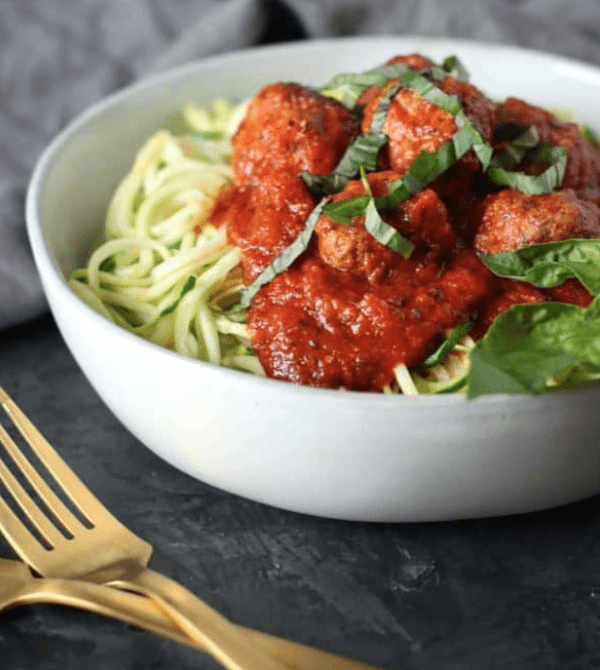 25 Jan

LOW FODMAP TOMATO BASIL SAUCE
Low FODMAP Tomato Basil Sauce. This sauce is perfect on top of zucchini noodles and meat balls!
Serves 8
Serving size ½ cup
INGREDIENTS:
1 cup leeks (green tips only)
2 tbsp garlic infused olive oil
¼ tsp red chili flakes
2 cans plain crushed/chopped tomatoes
4 tbsp tomato paste
1 cup low FODMAP chicken stock/vegetable stock (Massel Chicken Stock doesn't contain garlic and onion)
¾ tsp dried rosemary
1 ½ tsp dried thyme
2 tsp oregano
1/3 cup chopped basil
Season with salt and pepper
DIRECTIONS:
1. Finely chop the green leek tips. Heat a large saucepan over medium high heat. Add the garlic infused oil and olive oil. Fry the leek tips and red pepper flakes until fragrant.
2. Next add the canned tomatoes, tomato paste, low FODMAP stock, and dried herbs. Season generously with salt and pepper.
3. Turn down the heat to medium low. Allow to simmer for 35 to 40 minutes, stirring occasionally. Taste and add more seasonings or salt & pepper as needed. Mix in fresh basil and Serve.
4. Use this delicious sauce in your next spaghetti Bolognese, lasagna, or low FODMAP pasta dish. Just remember to use only half a cup per serve (avoid using larger serving sizes as they may be higher in FODMAPs).
Nutrition Info:
Calories: 80 kcals
Protein: 3g
Fat: 3g
Carbs: 10g
Sugar: 5g
Fiber: 3g
Sodium 210mg
Saturated Fat: 0g
Photo credit to https://therealfoodrds.com