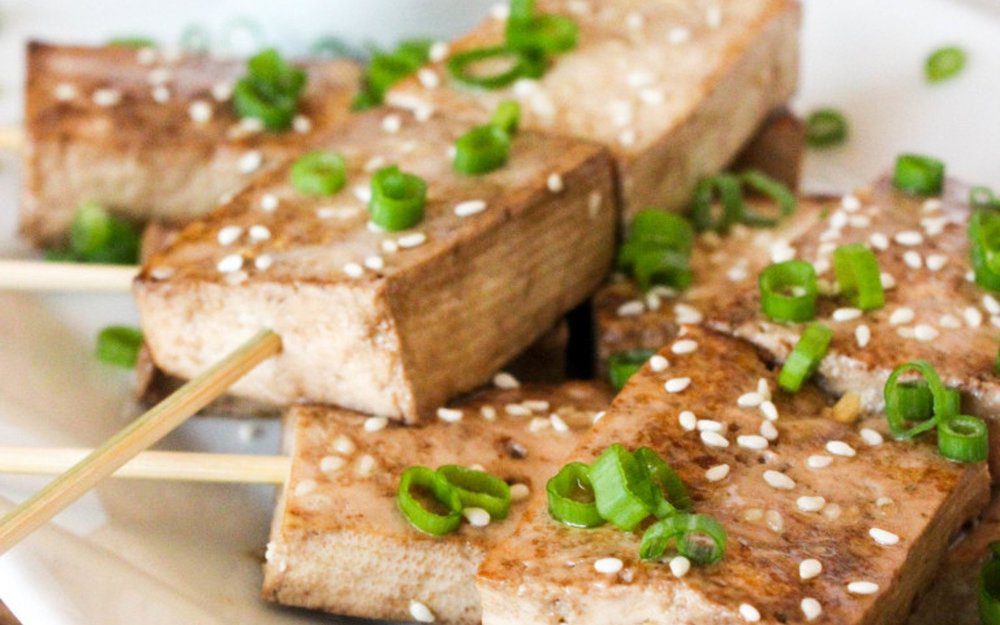 13 May

LOW FODMAP Miso & Chili Tofu TOFU SKEWERS
This tastes as good as it looks! If you don't think you like tofu, try this and you may be pleasantly surprised!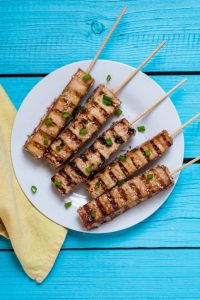 Servings:
INGREDIENTS:
2 tbsp dark yellow miso paste
1 tbsp garlic infused oil
2 tbsp soy sauce
1/2 tsp crushed red chilli
1/2 tbsp pure maple syrup
4 cups of firm tofu, cubed
3 tsp sesame seeds .
DIRECTIONS:
1. Mix together the miso, garlic infused oil, soy sauce, chili paste and maple syrup for the marinade
2. Cut the tofu into bite sized pieces and add to the marinade. Cover and chill in the fridge for at least 2 hours or overnight.
3. Preheat the oven to 375ºF
4. Thread the tofu onto skewers and place on a baking tray lined with baking paper.
5. Bake for 8-12 minutes until caramelized and slightly crisp on the outside
6. While the tofu cooks, heat the leftover marinade in a small sauce pan until hot.
7. Serve the tofu skewers hot and garnish with sesame seeds.
8. Drizzle with the leftover miso sauce.