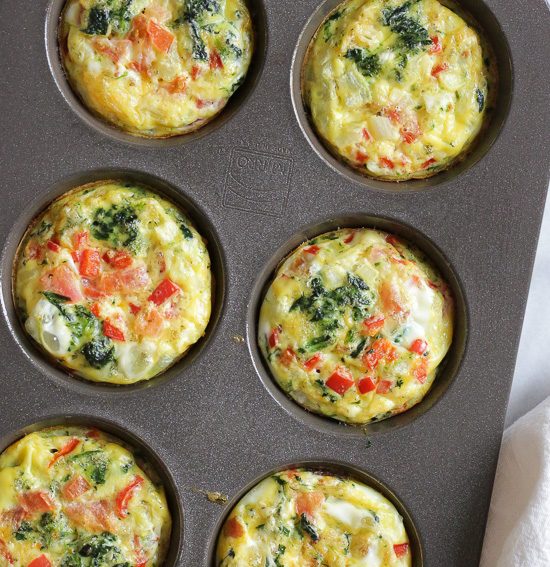 22 Oct

LOADED BAKED EGG MUFFINS

INGREDIENTS:
nonstick cooking spray
9 large whole eggs
1/4 teaspoon kosher salt
black pepper
3 strips cooked chopped turkey bacon
3 tablespoons thawed frozen spinach, drained
3 tbsp diced tomatoes
3 tbsp diced green onion (green part only for low fodmap)
3 tbsp diced bell pepper
2 oz shredded cheddar
DIRECTIONS:
Preheat the oven to 350F. Spray the muffin tins with cooking spray.
In a large bowl whisk the eggs, season with salt and pepper.
Mix in the remaining ingredients.
Fill  and place tins on a cookie sheet and bake 20 to 25 minutes, until set.
NUTRITION INFORMATION
Yield: 6 servings, Serving Size: 2 omelet muffins
Amount Per Serving:
Calories: 165 calories
Total Fat: 11g
Sodium: 267mg
Carbohydrates: 2.5g
Protein: 14g