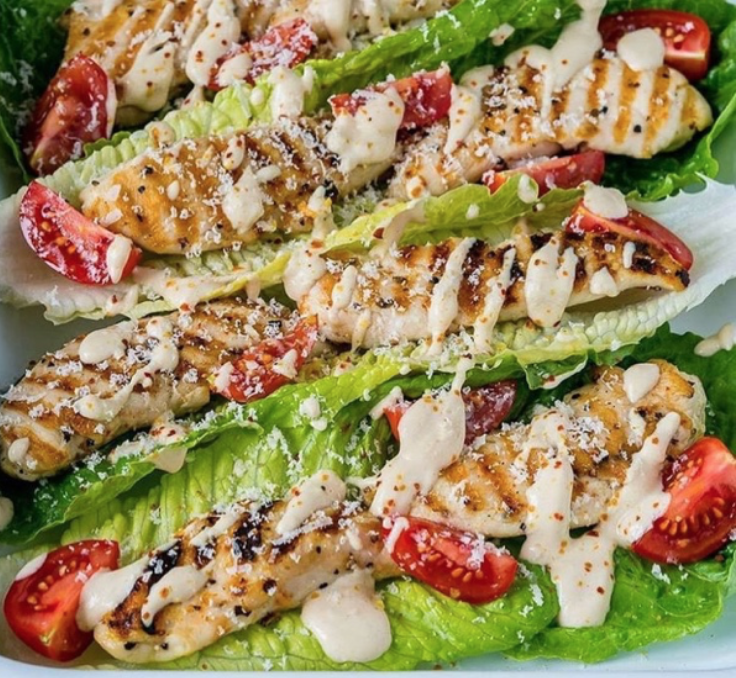 30 Jan

CREASER SALAD LETTUCE WRAPS WITH FODY'S CAESAR DRESSING
Looking for a refreshing lunch that will keep you energized for the rest of your day. These Creaser salad lettuce wraps are light, high in protein, and Low FODMAP. Plus, you can make these wraps in 5 minutes!
Serves: 4-5
INGREDIENTS:
1 Head Washed Romaine Lettuce
1 lbs. Grilled Chicken Breast Sliced
1.5 cups Cherry Tomatoes, sliced
1/4 Cup Parmesan Cheese – grated
1/3 cup FODY's (low FODMAP) Caesar Dressing
DIRECTIONS:
Pull lettuce apart to create individual wraps. Top with chicken, cherry tomatoes, and parmesan cheese. drizzle with Caesar dressing on each wrap.
 Photo credit to https://cleanfoodcrush.com